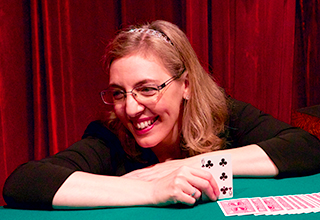 Social
Events
-
Make your family and friends celebration more memorable with a magical performance.
Using different techniques, such as mind reading, sleight of hand, and impossible coincidences Alba's show guarantees laughs and amazement.
Sharing this type of magic with your loved ones is a great excuse to celebrate being alive!..
Special show: "Tea for Ladies"

A complete coven! Only women understand certain things. An invitation to play with perceptions and intuitions that make us unique. This is a magic show specially created to share an intimate reunion with your closest girlfriends.